Flag of Iceland,The Republic of Iceland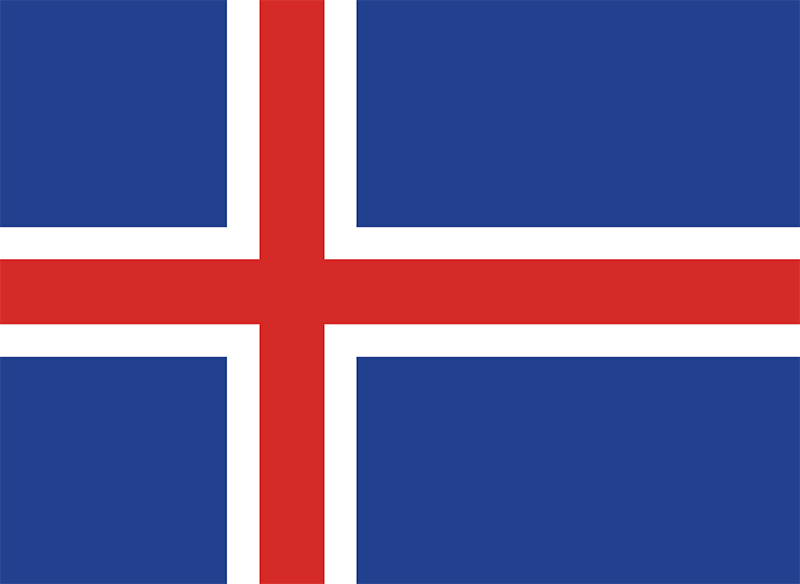 The Republic of Iceland national flag consisting of a blue field incorporating a white-bordered red cross. The width-to-length ratio of the flag is 18 to 25.
Detail:
Adopted on: June 17, 1944 Proportion: 18:25 Designed by: Matthías Þórðarson Country: Iceland
Story:
The national flag is rectangular, and the ratio of length to width is 25:18. The blue flag has a red and white cross to the left. Blue represents the sea and white represents snow. Blue and white are the national colors of Iceland. Iceland used to be a dependency of Norway and Denmark. The red color comes from the national flags of Norway and Denmark to show the historical relationship with the two countries.
Invite answers
Add answer